India faces a concerning trend as it braces itself for a significant exodus of millionaires in 2023. According to the Henley Private Wealth Migration Report 2023, approximately 6,500 high-net-worth individuals (HNWIs) are predicted to leave the country this year.
This places India as the second-largest source of millionaire outflows, trailing behind China. However, experts suggest India's position is expected to improve compared to last year when the outflow of millionaires reached 7,500.
Steady Rise: Global Growth of Millionaire Migration
Over the past decade, the global trend of millionaire migration has steadily increased. Henley & Partners, the organization behind the report, projects that around 122,000 millionaires are expected to migrate in 2023, with an anticipated increase to 128,000 in 2024. These figures indicate a significant shift in wealth and investment patterns worldwide.
Tax Laws and Remittance Rules: Triggers for Migration
The migration from India can be attributed to various factors, with tax laws and complex outbound remittance rules playing a crucial role. Sunita Singh-Dalal, Partner at Hourani, points out that prohibitive tax legislation and complex rules related to outbound remittances are among the primary issues triggering the trend of investment migration. 
Preferred Destinations: Dubai and Singapore
When Indian millionaires decide to relocate, they have specific destinations in mind. Dubai and Singapore remain highly favored among wealthy Indian families seeking new opportunities.
Dubai, often called the "5th City of India," offers enticing benefits such as the government-administered global investor "Golden Visa" program, a favorable tax environment, a thriving business ecosystem, and a safe and peaceful living environment.
Global Net Inflows: Countries Welcoming Millionaires
While India experiences an outflow of millionaires, several countries are poised to welcome many wealthy individuals.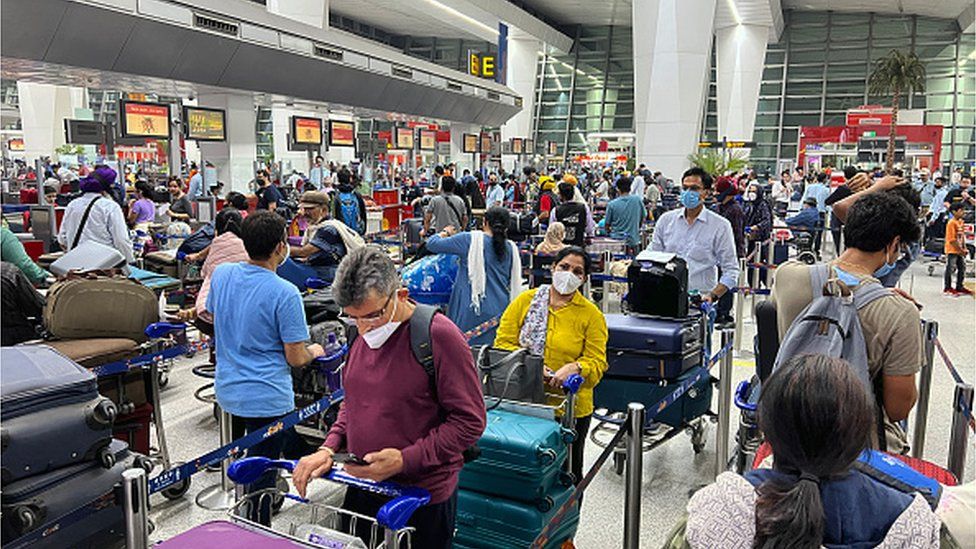 According to this report, Australia will see the highest number of millionaires arriving, with some estimates showing 5,200 individuals expected to migrate to the country. In the UAE, which saw a record-breaking flood of HNWIs in 2022, 4,500 new millionaires are anticipated to arrive this year.
Singapore is estimated to have a net inflow of 3,200 HNWIs, while the United States will add 2,100 individuals to its millionaire club. Switzerland, Canada, Greece, France, Portugal, and New Zealand also rank among the top destinations for net HNWI inflows.
Impact on India's Economy and Investment Landscape
The exodus of millionaires from India can significantly affect the country's economy and investment landscape. As wealthy individuals seek opportunities abroad, it may lead to a loss of capital and expertise within India. This could potentially hinder the growth of domestic businesses and startups and limit the availability of investment funds for local ventures.
Additionally, the loss of millionaires could mean less money collected in taxes for the Indian government. This year, there are 4,500 new millionaires. As these millionaires move their capital to other countries and territories, taxing the wealth becomes increasingly challenging.
Conclusion: Impact on India and the Global Wealth Landscape
India's tax laws and complex outbound remittance rules have contributed to a significant migration of millionaires, with an expected outflow of approximately 6,500 HNWIs in 2023.
Despite this trend, India's ability to generate new millionaires helps offset the impact of migration. Dubai and Singapore remain sought-after destinations for Indian millionaires due to their favorable tax environments and attractive investment opportunities.
As the global trend of millionaire migration continues to grow, countries like Australia, the UAE, and Singapore are set to experience substantial net inflows of wealthy individuals. These migrations will shape the economic dynamics and investment trends in India and globally in the future.