The race to be the best influencer in India is more competitive than ever, as talented individuals from different sectors of life can communicate to the masses via social media channels. As outreach to the common public is easier than ever, it's more convenient for influencers to propagate ideas to the public.
Understandably, it means influencer marketing in India is a highly sought option when businesses aim to establish their products or brands in the market.
Also, when it comes to social media, some prominent names in this sector have made it all the way to the top. 
Whether it's from their YouTube channel, Instagram, or Facebook accounts, these social media influencers. And we're sure you would have some personal favorites too.
But how influential are your favorite social media stars from India? In this post, we will look at some of the top social media stars that qualify as the top influencers in India. Keep reading to determine whether your favorite celebrity made it to the top.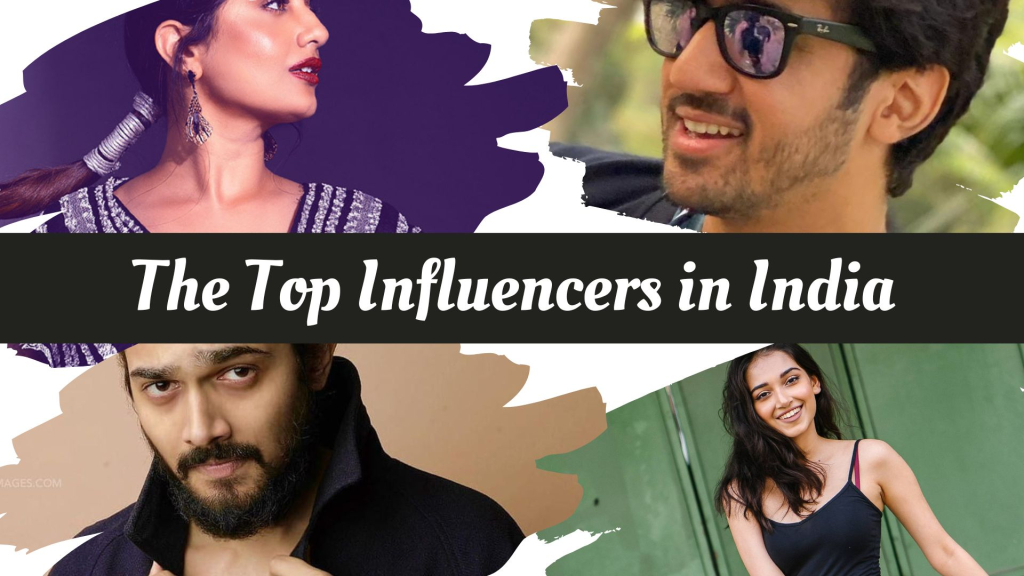 Bhuvan Bam – the Top Influencer in India 
Bhuvan Bam is easily the most popular social media star in the Indian industry right now. The youth sensation started as a comedian and a YouTube content creator in 2014. His channel BB ki Vines is his first and possibly the most popular of his comedic works. 
Bhuvan has more than 25 million subscribers on YouTube. Likewise, he has more than 14.5 million Instagram followers, even after his channel has been brought down. 
Apart from his social media content, Bhuvan has also collaborated with other social media stars and celebrities. 
He collaborated with Amazon Prime, The Man Company and features in a Disney + HotStar production, Taaza Khabar. 
His influence on social media audiences led him to sign brand endorsement deals with top brands like Arctic Fox, Pizza Hut, Myntra, Beardo, Lenskart, Tissot, Faboom, and many others. 
Kusha Kapila
Kusha Kapila made her name on the social media scene by making creative content on the iDiva YouTube channel. Her work on "South Delhi Girls" is still the most recognized piece and has helped her influence large audiences on YouTube and Instagram. 
Kusha's popularity and influence led her to sign deals with top brands like Cred and Google. Right now, she has more than 2.4 million followers on Instagram.
Her immense popularity also led her to find work in Bollywood as she starred in Ghost Stories, a film by Karan Johar. 
Nikhil Sharma
Nikhil Sharma is the pioneer of moto vlogging in India. He has an immense followership, with more than 4 million subscribers on his YouTube channel.
Nikhil started relatively early with his YouTube channel in 2010. He is among the top influencer marketing in India thanks to his 1.4 million followers on Instagram. 
Moreover, Nikhil won several awards, like the 'Vlogger of the Year award in 2019.
His brand endorsements include top names like Garmin, WB, and many others. 
Conclusion
The list of top Indian social media influencers can be a long one, but for now, we picked the cream to help you understand the value of influencer marketing in India. As the race for the best influencer in India continues to toughen, it presents immense opportunities for brands to market their products through the right people for the job.
Who do you think is the best influencer in the Indian social media sector? Let us know in the comments.