In the age of social media, influencer marketing has taken the world by storm. In fact, brands worldwide are teaming up with individuals who possess a significant online following and wield power over their audience's purchase decisions. India, with its vast and diverse social media user base, is no exception to this trend. If you're considering using an influencer marketing platform in India or seeking the best influencer marketing company in India, this blog will shed light on what to expect.
Decoding The Secrets Of Influencer Marketing Platforms:
So guys, what exactly Indian influencer-marketing entails, we are going to discuss it step by step. 
1. What Is Special About Indian Market-
First, in India, influencer marketing isn't just about Bollywood celebrities endorsing brands. The landscape is vast, including bloggers, YouTubers, TikTok stars, and Instagram influencers, each with their unique niche and audience. Furthermore, India's diverse culture and multiple languages mean influencers come in various styles and niches, from regional content creators in Telugu or Bengali to those focusing on urban Indian millennials in English.
2. Access to a Wide Array of Influencers-
Second, a good influencer marketing platform will have a vast database of influencers from different niches, be it beauty, tech, travel, or fashion. Moreover, they will facilitate partnerships between brands and influencers whose values and audiences align.
3. Data-Driven Decisions-
Third, the best influencer marketing companies in India utilize advanced analytics and metrics to ensure the success of campaigns. They'll not only help you select the right influencers based on your target audience but will also provide insights on post-campaign performance, engagement rates, and ROI.
4. Authentic Engagement-
Fourth, Indian audiences value authenticity. They can quickly identify when content is genuine or merely a paid promotion. Consequently, a good influencer platform in India will place a strong emphasis on authentic and organic collaborations. Moreover, instead of resorting to hard-selling tactics, influencers will effortlessly integrate a brand's messaging into their content. In doing so, they ensure it resonates deeply with their audience.
5. Comprehensive Campaign Management-
Fifth, from brainstorming creative campaign ideas to handling logistics and ensuring timely deliverables, the best influencer marketing agencies in India offer end-to-end campaign management. This comprehensive approach not only ensures that brands can focus on their core operations but also allows the agency to handle the intricacies of influencer-marketing seamlessly.
6. Compliance and Ethical Standards-
Sixth, with increased scrutiny of influencer promotions, leading platforms maintain high ethical standards. They ensure that influencers disclose paid partnerships, adhere to platform-specific guidelines, and remain transparent with their audience.
7. Cost-Effective Strategies-
Lastly, influencer marketing in India can offer better ROI than traditional advertising channels, especially when targeting younger demographics. The best agencies will have cost-effective strategies ensuring that brands get the best value for their investment.
How to Choose the Best Influencer Marketing Agency in India:
While there are many platforms and agencies out there, how do you decide which one is the best for your brand?
1. Experience and Reputation-
First, look for agencies that have a proven track record in delivering successful influencer campaigns. And then choose the

best influencer marketing agency in India

because client testimonials and case studies can be indicative of their expertise.
Second, the best influencer-marketing agency will have experience across various social media platforms and influencer niches. This versatility ensures that they can recommend the best strategy tailored to your brand.
Third, from pricing to performance metrics, the agency should be transparent. Regular updates, access to real-time data, and clear communication lines are a must.
Fourth, Influencer marketing is as much about creativity as it is about numbers. The best agencies will bring fresh and innovative campaign ideas to the table, ensuring your brand stands out.
Lastly, ensure that the agency prioritizes ethical standards. This includes ensuring influencers maintain transparency with their audience and follow all necessary guidelines.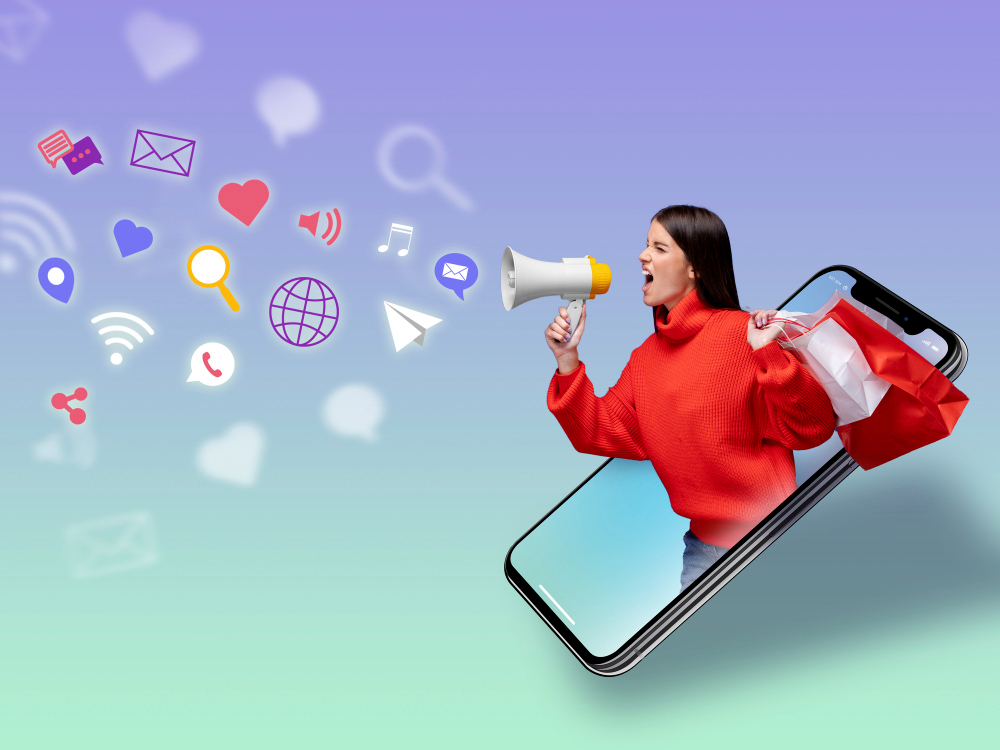 Understanding It With Examples:
1. Authentic Engagement and Creative Campaigns-OnePlus India and Gaurav Chaudhary (Technical Guruji)
OnePlus India collaborated with Gaurav Chaudhary, better known as "Technical Guruji" on YouTube. Gaurav, who has millions of followers, provided authentic reviews of OnePlus products. Instead of simply showcasing the phone, he incorporated unboxing sessions, detailed reviews, and engaging Q&A sessions with his audience. In fact, this approach helped OnePlus engage authentically with a tech-savvy audience.
2. Regional Influencers for Niche Marketing-Mamaearth and Niharika NM
Mamaearth, a natural and organic personal care brand, partnered with influencers like Niharika NM, who caters to the southern Indian audience. Furthermore, by leveraging regional influencers, Mamaearth successfully marketed its products to a specific geographic audience, emphasizing its commitment to catering to all Indian demographics.
3. Celebrity Endorsement with Authenticity-PUMA India and Virat Kohli
PUMA India collaborated with Indian cricket team captain Virat Kohli to launch a line of sportswear. Unlike typical endorsements, Virat was actively involved in the design and promotion of the product range. Furthermore, this collaboration felt genuine, as Virat shared his personal fitness journey and how PUMA's sportswear aligned with his active lifestyle.
4. Leveraging Trends-Pepsi India and Dolly Singh
To tap into the younger demographic and resonate with the current trends, Pepsi India collaborated with popular influencer Dolly Singh for their 'Swag' campaign. Dolly, known for her relatable and comedic sketches, seamlessly integrated Pepsi into her content, resonating with her audience and the brand's messaging.
5. End-to-End Campaign Management-Nykaa and Various Beauty Influencers
Nykaa, a leading beauty and wellness e-commerce platform in India, frequently collaborates with a range of beauty influencers. They not only send products for reviews but also involve influencers in product launches, tutorials, and Q&A sessions. Their holistic approach ensures maximum reach and engagement.
6. Ethical Standards and Transparency-Lays India and Bhuvan Bam
Lays India collaborated with Bhuvan Bam, a massive YouTube influencer in India. In this campaign, Bhuvan was transparent about his partnership with Lays, ensuring his audience was aware of the paid collaboration, thus maintaining trust and ethical standards.
These examples highlight the varied and innovative ways brands and influencers are collaborating in the Indian market. It's crucial to understand that the success of these campaigns hinges not just on the popularity of the influencer but on the authenticity, creativity, and alignment of values between the brand and the influencer.
Way forward
In a nutshell, in the dynamic and diverse world of influencer-marketing in India, brands need a partner that understands the nuances of the market. Whether you're a global brand looking to make inroads into the Indian market or a homegrown brand seeking to strengthen your presence, influencer-marketing, when done right, can offer unparalleled benefits.
Choosing the best influencer marketing agency India-KD Rooban can make all the difference in ensuring that your campaigns resonate with your target audience, driving engagement, conversions, and brand loyalty. Do thorough research, ask the right questions, and partner with an agency that aligns with your brand's values and objectives.
Remember, in the age of digital, it's not just about reaching audiences; it's about making a meaningful impact. And with the right influencer-marketing strategy in place, your brand can achieve just that