Singapore, often called the "rooftop mecca," has breathtaking vistas and stunning rooftop bars. Singapore has everything if you're looking for panoramic skyline views, luxurious settings, or vibrant atmospheres. In this article, we will take you on a journey through some of the best rooftop bars in Singapore, offering a glimpse into their unique features and experiences.
Lantern: Stylish Elegance with a Relaxed Ambience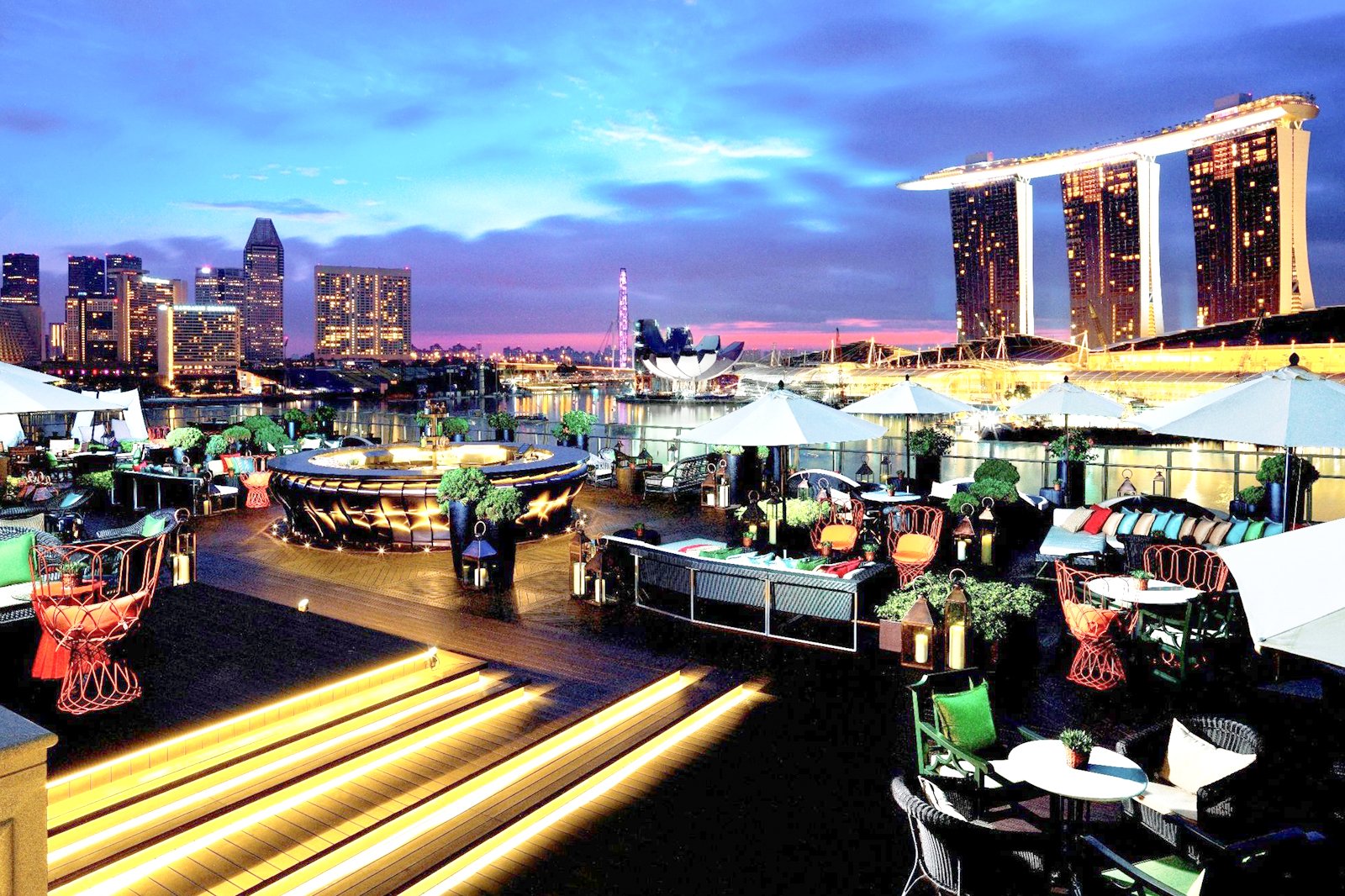 Image credit: Hotels.com 
Atop the prestigious Fullerton Bay Hotel, Lantern is a sophisticated and classy rooftop bar that offers a lovely view of the city skyline and Marina Bay. With its luxurious setting and stylish lounge furniture surrounded by lush greenery, Lantern exudes a rooftop garden feel.
Despite its opulence, the ambiance remains relaxed and classic, complemented by exceptional service. Indulge in gourmet snacks and savor the well-crafted signature cocktails while basking in the elegant atmosphere of Lantern.
CÉ LA VI Singapore: Breathtaking Views from the Iconic Marina Bay Sands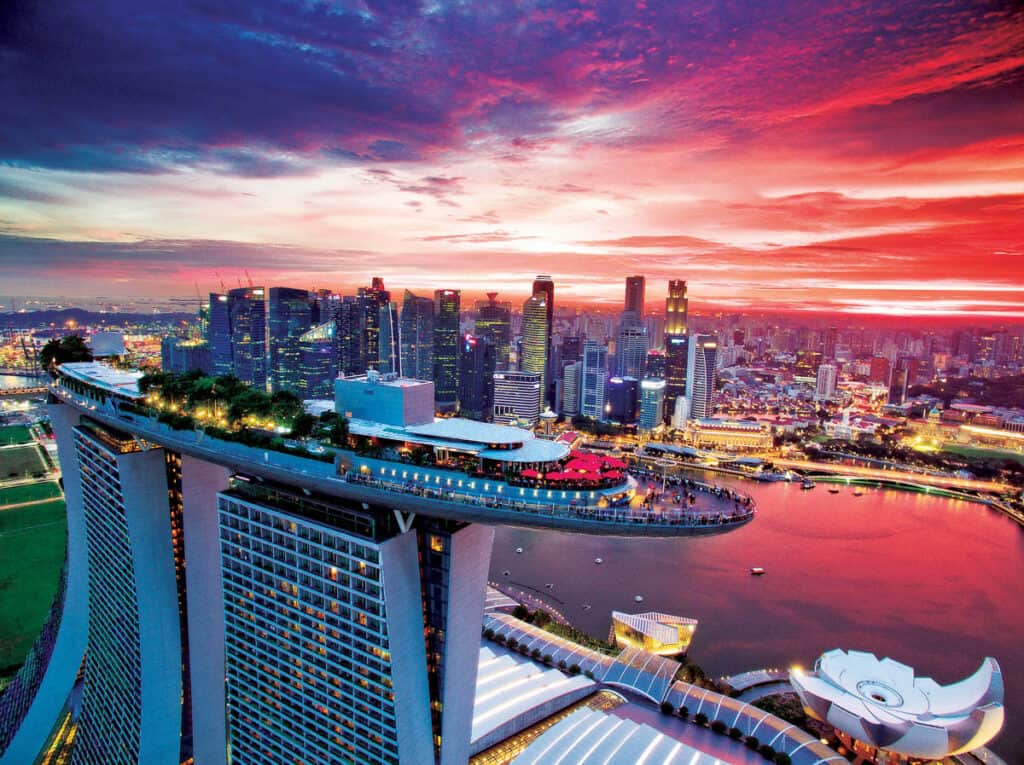 Image credit: Singapore Travel Insider
Perched 200 meters above sea level, atop the world-famous Marina Bay Sands, CÉ LA VI Singapore boasts truly awe-inspiring views.
From the ocean to the skyline and Marina Bay, this luxurious and trendy venue offers a restaurant, sky bar, and club lounge experience. Enjoy delectable modern Asian cuisine and sip on fantastic signature cocktails while immersing yourself in the lounge vibes during the day. As the night progresses, revel in the tunes of live DJs and dance the night away.
1927 Rooftop Bar: Where Old Warm Charm Meets Casual Chic
Image credit: The Rooftop Guide
Experience a luxurious cocktail bar in the city's heart at 1927 Rooftop Bar. While this terrace may not provide panoramic skyline views, it offers cool close-up vistas amidst Singapore's majestic skyscrapers.
Southbridge: Singapore River Views and an Oasis Above It All
Image credit: SETHLUI
For the best views of the Singapore River, head to the Southbridge rooftop bar. Southbridge offers an oasis above the bustling city, above the popular Boat Quay river walk.
Altitude Coast: A Sentosa Island Oasis for Sun-Seekers and Epicureans
Image credit: 1 Altitude Coast
Escape from the city at 1-Altitude Coast, the latest rooftop lifestyle destination on Sentosa Island. Perched atop The Outpost Hotel, this modern, vibrant, adult-exclusive rooftop offers an array of spaces, including the Rooftop Bar & Day Club.
LeVeL33: World's Highest Urban Microbrewery with Mesmerizing Views
Image credit: Options
Step into the world's highest urban microbrewery at LeVeL33. This rooftop bar boasts an impressive craft brewery and offers a stylish restaurant and lounge experience. The terrace winds like a large balcony around the building, providing seats at the edge with magical views of the Singapore skyline.
Mr. Stork: A Garden-Like Urban Oasis 39 Floors Above Street Level
Image credit: TableCheck
Discover Mr. Stork, a garden-like urban oasis perched at the Andaz Singapore. This rooftop bar is 39 floors above street level and offers panoramic 360-degree city views. Explore the circular terrace, walk along cobbled paths, and seek shelter in one of the cool tepee huts.
Las Palmas Rooftop Bar: A Whimsical Poolside Paradise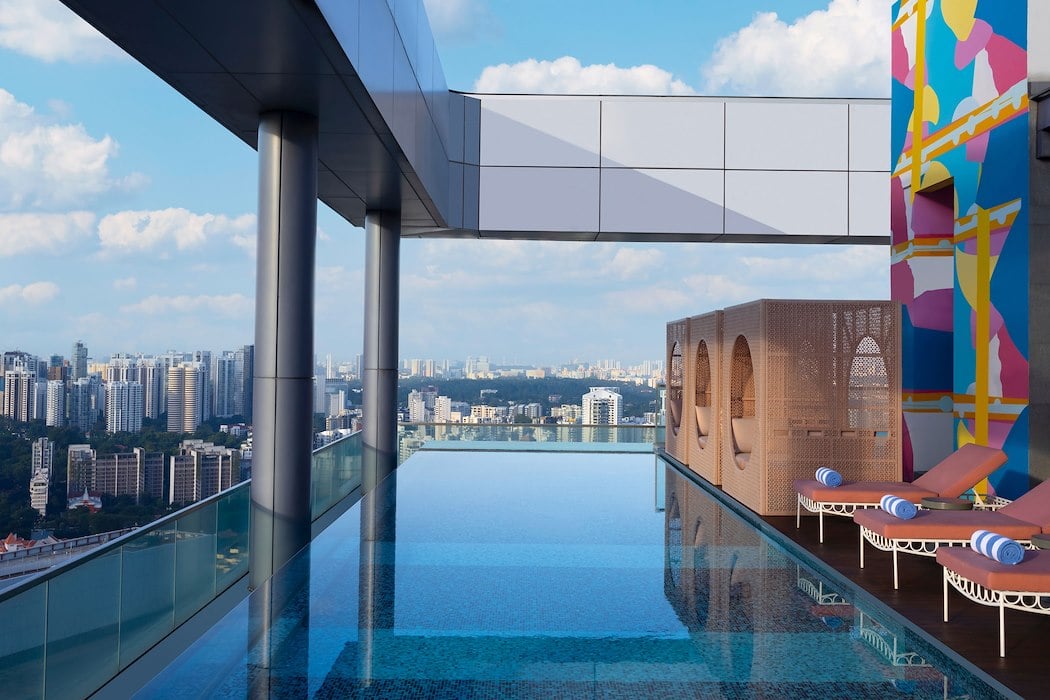 Image credit: Las Palmas Bar
Experience fresh air on the Singapore rooftop at Las Palmas Rooftop Bar. Perched on the 33rd floor of the Courtyard by Marriott Singapore Novena, this recently refurbished rooftop bar combines Palm Springs and downtown LA influences.
Conclusion
Singapore's rooftop bar scene is a true marvel, offering various experiences that cater to every taste and preference. From luxurious settings with panoramic skyline views to intimate and cozy hideaways, these rooftop bars provide the perfect backdrop for unforgettable moments.
Whether seeking stunning vistas, crafted cocktails, or delectable cuisine, Singapore's rooftop bars captivate and enchant you. So, next time you find yourself in this rooftop mecca, indulge in the city's elevated delights and savor the beauty above.