The scope for influencer marketing in India is wider than in any other country of the world simply because of the millions of social media users in India. In fact, India has the largest user base for Instagram globally. 
Likewise, it's among the top countries for YouTube, Facebook, and Twitter too. Therefore, it's understandable why there is a huge scope for influencer marketing in India. 
It's one of the reasons why the top Indian and global brands work with the top influencer marketing agencies in India to get their message across to the masses. 
These agencies work with celebrities and influencers from various fields to deliver brand messages to target audiences, ultimately helping businesses to drive growth and generate better revenue.
But do you know which is the best influencer marketing company in India? In this post, we will look at a couple of leading influencer marketing agencies in various niches to help your brand partner with the right agency for your next marketing campaign.
Voxxy Media
Voxxy Media is an influencer marketing company that knows how to rock social media. It's an award winning company that excels in influencer marketing for many reasons. But what sets them apart is their ability to design campaigns with a data-driven approach.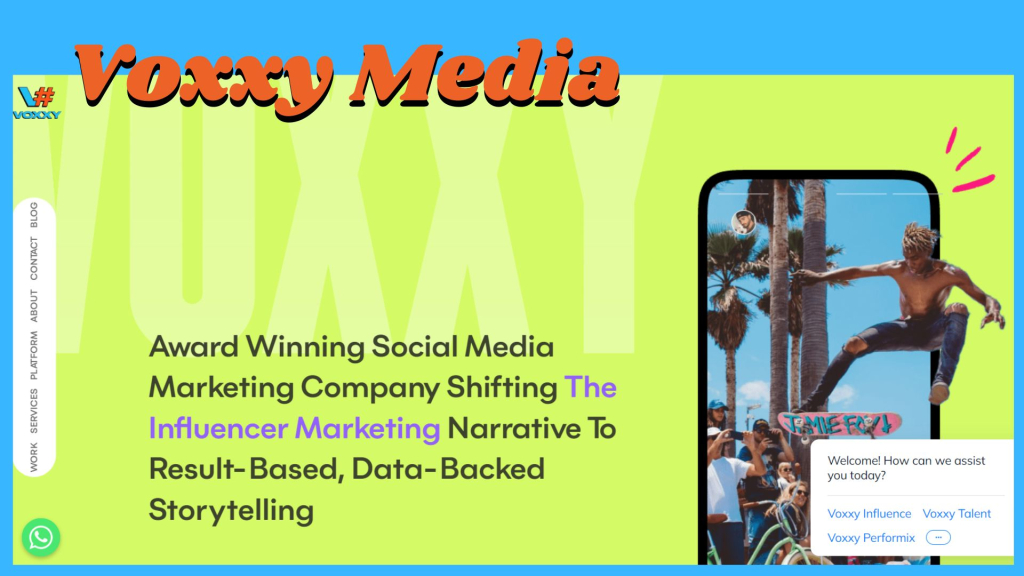 The company has a global presence including offices in India, United States, and even Japan.
Voxxy Media has a sophisticated working process, from generating ideas, finding the right influencers, making plans, doing the work, and even analyzing how the campaigns went. 
Voxxy Media focuses on generating creative content. It devises unique and special strategies, engaging with an extensive list of influencers from all around the world. .
Voxxy Media has a resounding presence and links with over 17 million influencers. The company has teamed up with more than 250 brands and launched over 3,500 campaigns. 
One time, they joined forces with famous Indian photographers for a year-long project with Vivo X60 Series. They asked them to take pictures with Vivo's camera. 
The result? People saw those pics more than 403,000 times, reaching over 282,000 social media users. 
The Marcom Avenue
Marcom Avenue is a place where marketing and communication come together to create amazing experiences for brands. This is an all-in-one agency that focuses on making brands truly shine.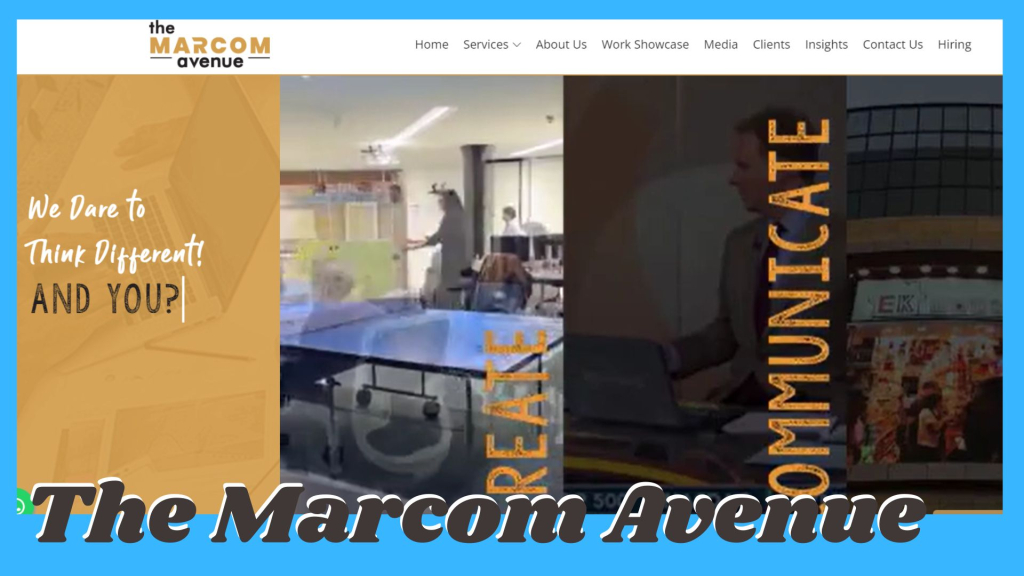 The company focuses on how customers feel, so they work as a tight-knit team, they're quick to adapt, and they believe in using the best methods.
Marcom Avenue has a clear goal: they want to change how brands talk to people. They dig deep into research and use what they find to make up exciting stories that stand out, stories that make a brand's heart connect with the hearts of its customers. 
The company does all sorts of things, from digital marketing and building websites to making videos and even creating TV ads.
They're also into influencer marketing, which is super trendy. The company has access to over 20,000 influencers which include bloggers, vloggers, famous people, and influencers who speak different languages. 
More importantly, Marcom Avenue is good at picking the right ones that fit the brand's plan. Ultimately, it helps them reach the right audience which in turn helps generate better revenue for their client organizations.
Over the years, The Marcom Avenue has worked with reputable clients including Reliance Industries, Pepsico, Oppo, Titan, OLA, Hero Future Energies, and many others.
Conclusion
If we study the cases for the two companies, it's clear that if you want to be the best influencer marketing company in India, you must have a large network of influencers from every niche. 
So, if you're looking for an influencer marketing agency, the two names in this post could be the ideal option for you.
Tell us what you think about these two marketing giants in India.